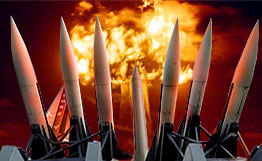 Published by AL Beebe
For a while now I have been watching things happen in the middle east and especially with Israel and been thinking a lot about what I have seen transpire. And been putting off writing this for a while now but The Lord has been pushing me to get this out. It concerns Ezekiel 29, Isaiah 17:1 and Psalm 83. There are 2 main scenarios I see developing.
Israel strikes Iran either with conventional air strike directly on their nuke weapons site or with an EMP strike ( Electro Magnetic Pulse) burst. I will discuss later why I think this is more likely.
Once Israel strikes Iran ( which they have no choice but to do, eventually Iran will obtain a nuke and it will be game on), the Muslim brotherhood in Egypt, Syria, allied with Iran and Hezbollah and Hamas will attack Israel from all sides.
Hamas- just signed a binding agreement with Iran to side with them in the event of war with Israel. They will attack with some 50,000 troops and some 50,000 to 60,000 rockets from Gaza and make a run on the border with Israel.
Hezbollah- Has 5 divisions stationed across from Galilee that is approx. 50,000 troops, and will make a run for Galilee in a blitzkrieg looking to cause as much damage as possible military, civilian, women or children it will make no difference to them.
  Egypt and the
Muslim Brotherhood- Egypt
has moved 200-300 M60 Persing tanks into the Sinai in direct violation of the 1978-79 peace agreement with Israel as well as surface to surface anti-ship missiles, and several thousand troops. And only the Lord Know what else, and you can be the recent attack on Israel southern border was a probe to test for weakness. Actually that was the second such
 attack in the last month.
Why I believe Iran and Turkey will directly sit this one out. Iran will use their pawns as mentioned above to do their dirty work without risking a direct attack against Israel. That is if Israel hasn't EMP's them already. And remember Iran (aka Persia) has to be around for the battle of Gog and Magog, as well as Turkey.
  Ezekiel 29- States basically Egypt will be no more it will be layed waste for 40 years. How no one knows but based on current events it could very well be battle related. Back in 1940-1950 Egypt approached the UN and US to help them build the
Aswan High Dam
to help control the
Nile River
and to produce electric. Well there was a coup where Nasser took over and due to being communistic the UN and US backed out and Russia stepped in and agreed to help.
  Well what resulted was the Aswan High Dam. The Aswan High Dam is 3,830 metres long, 980 metres wide at the base, 40 metres wide at the crest and 111 metres tall. It contains 43 million cubic metres of material. At maximum, 11,000 cubic metres per second of water can pass through the dam. There are further emergency spillways for an extra 5,000 cubic metres per second and the Toshka Canal l
inks the reservoir to the Toshka Depression. The reservoir, named
Lake Nasser
, is 550 km long and 35 km at it's widest with a surface area of 5,250 square kilometres. It holds 132 cubic kilometres of water. They actually bragged that nothing but a nuke could destroy the dam. Israel has made the statement in the past if they ever were attacked by Egypt in the future they would do just that and nuke the dam. All of Egypt's population other than the Sinai is along the Nile River. It would effectively wipe out Egypt. Never before in Egypt's history has it been laid waste it has never gone out of existence since before Abraham.
  Isaiah 17:1- basically talks about Damascus being a smoldering heap. Now the question remains to be seen is this because of the civil war going on inside, or from outside forces.
Israel already issued a warning to Syria several years ago that if one missile or rocket fell on Israel from Syria, Israel would start with Damascus and nuke every Syrian city. And based on what I mentioned earlie
r about Iran moving a ton of troops into Syria so I believe they can launch an attack on Israel.
The Samson option- We need also to remember Israel has the Sampson Option- We remember from the bible that Sampson prayed to the Lord to give him strength to bring down the palace killing his and Israel's enemies and thus killing himself. Israel always launches plans with nukes on board anytime they are involved in a conflict just in case it escalates and they are in danger of being overrun.
  After this happens the world will cry for Israel's blood. And this will set up Ezekiel 38-39 the battle of Gog and Magog. And if notice Egypt and Syria is not mentioned anywhere in that coalition. And there is no reason for the Lord not to mention them by name and instead mention a lesser country like Ethiopia which is modern day Sudan and Cush (Libya, Tunisia, and Morocco) unless Egypt and Syria is no longer there. And why not attack from the south by Sudan and Cush because Egypt is radioactive from the nuke strike on the dam all that irradiated water came pouring out and swamped the land of Egypt so they must attack from the north.
  And another reason I don't believe Syria is there anymore because based on what God said in the bible about the size of the army that will attack from the north it will take Israel 7 years to clean up after the battle and they will be able to burn the left over fuel for 7 years without taping their own reserves. Assad of Syria is such an egomaniac he would never allow an army that size to come through his country unless he is not there.
  Scenario 2 plays out the same basically except one of the enemies of Israel or another attack first and then the rest join in. And maybe Israel seizing the opportunity to EMP Iran figuring things are about as bad as they can be and they have nothing to lose.
  Why and EMP attack- Basically Israel's options are limited to fly a very long way over hostile territory and have to refuel midair ( which they can do, they have the ability) and loose any element of surprise.
And I wouldn't put it past Obama to try and stop them by either directly intercepting Israeli planes as they fly over the Persian Gulf or by alerting Iran they are coming. He is not to be trusted!!!!!!!!!!!!!!
  All Israel would have to do is get one of their Subs into the Arabian sea and launch a tactical nuke and detonate it in the atmosphere above Iran and it would burn up every electronic device, communications, electric, radar, some vehicles, etc. etc. gone. It would through Iran back into the Stone Age overnight, and would be much more effective in stopping their nuke program than a direct strike. And much more friendly to the civilians than a nuke strike or a direct strike on their nuke facilities due to radioactive fallout from their factories and such.
  About 2 years prior Israel purchased several dolphin class subs from Germany and retrofitted them with ballistic missiles (tactical nukes). As well there have been reports that Israel is sitting on a lot of secret weapons that even the
United States
is unaware of.
And above all we need to remember Israel has one secret weapon that everyone always forgets about
GOD!!!!!!!!!!!! They always underestimate Gods promise to protect the apple of HIS eye.
This is just my opinion based on what I see going on. I could be wrong but what I have seen especially in the last couple weeks says it will go down very similar to this. However it happens it appears we will soon find out.
I Believe we will ( as Christians see Ezek 29 and Issiah 17 and Pslam 83 fullfilled). Then I believe some time before Ezekial 38-39 we will see the rapture, and we will be gone.
Sincerely
Your Brother in Christ
AL Beebe